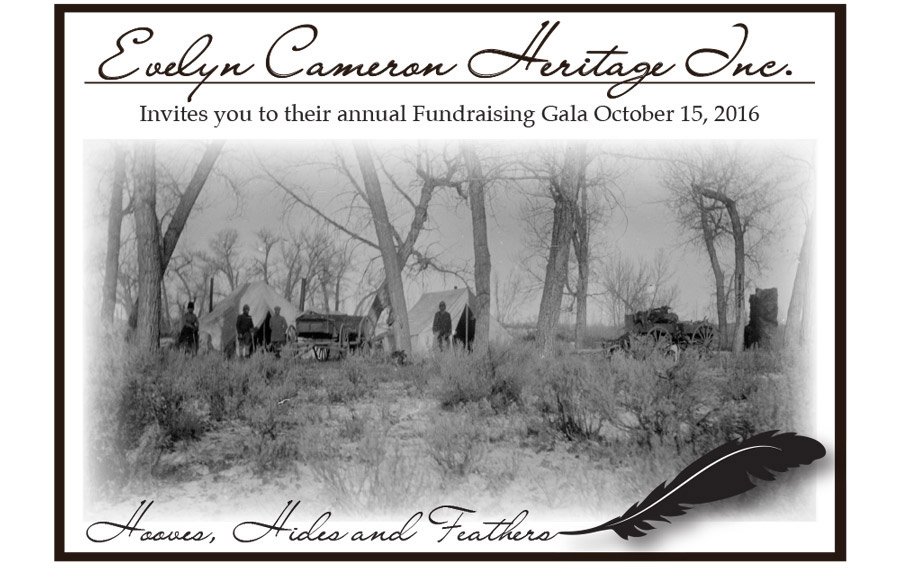 The GALA is scheduled for October 15th this year.
This year we will be Spotlighting hunting stories from Evelyn Cameron's diaries! Hooves, Hides and Feathers
Social Gathering 5:30 to 6:15 PM
Prime Rib Dinner beginning at 6:45 PM (plated dinner) catered by Redneck Grill, Miles City, Montana
Fundraising Auction will start at 8PM with Rick Kniepkamp as auctioneer.
Please RSVP by October 11, 2016. No Tickets will be sent. Email confirmation sent upon request.
Tickets: $120 per couple – $65 Single
For more info or to reserve your tickets please email Cindy Bond at bonds@midrivers.com or call Heritage Inc at (406) 635-4966. Tickets will be held at the door, they must be purchased before the Gala or that evening. Deadline for reservations is 10/11/16.